We're an Apple Authorised Service Provider
MCC STORE
FEATURED PRODUCTS
Service Enginier
Apple Certified Technician with Experience in Searching and Solving Problems in Apple Equipment.
Parts and Warranty
OEM Parts With 3 Months of Warranty on Parts and Labor.
ICT SKILL
We are a state of the art Mac Repair Lab, with a team who are ready to fix hardware issues in your device.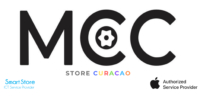 HUGENHOLTZWEG #53 |
WILLEMSTAD, CURACAO
Phone: (+5999) 6927315
Opening Hours
Monday – Friday:
9:00 AM-12:30 PM  2:00 PM-6:00 PM
Saturday:  9:00 AM-1:00 PM
Sunday: Closed
Please contact us through the following form